win-win-win
Image for Bruynzeel Keukens, ©Ryan Edy

It's a balance between time, budget, politics and the combined skills of everyone involved
---
As soon as we start working together, I can also facilitate the procurement of external parties. Your organisation purchases everything itself and works with preferred partners as much as possible. No more extra margins.
Naturally, I can be transparent about my basic rates; they are listed here to the side. Depending on the scope of your project, we jointly determine the ideal project approach, a smart division of tasks and an appropriate honorarium. Assignments can be accepted in many ways; on an hourly basis, with a retainer fee or through an ad interim contract.
Rates
Dayrate € 940,- / 1.000,-

I prefer to work with
value based pricing
or retainer fees.
The above amounts exclude VAT.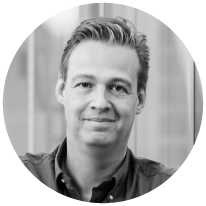 Gerard Buitendijk, Creative Brand Strategist with business sense
I have learned the trade steadily. Started as an intern at Publicis and gained the necessary experience through small and large agencies. Thereafter, as a freelance entrepreneur. Nowadays, after a long period as creative director of my own agency, I take it one step further as a Creative Brand Strategist. 
Meet & Greet
De Gelderlandfabriek
Stationsweg 7
Culemborg
Mailing adress
Meent 9
4141 AA Leerdam
+31 6 54 290 933
hello@gerardbuitendijk.nl
"Creativity is intelligence having fun"